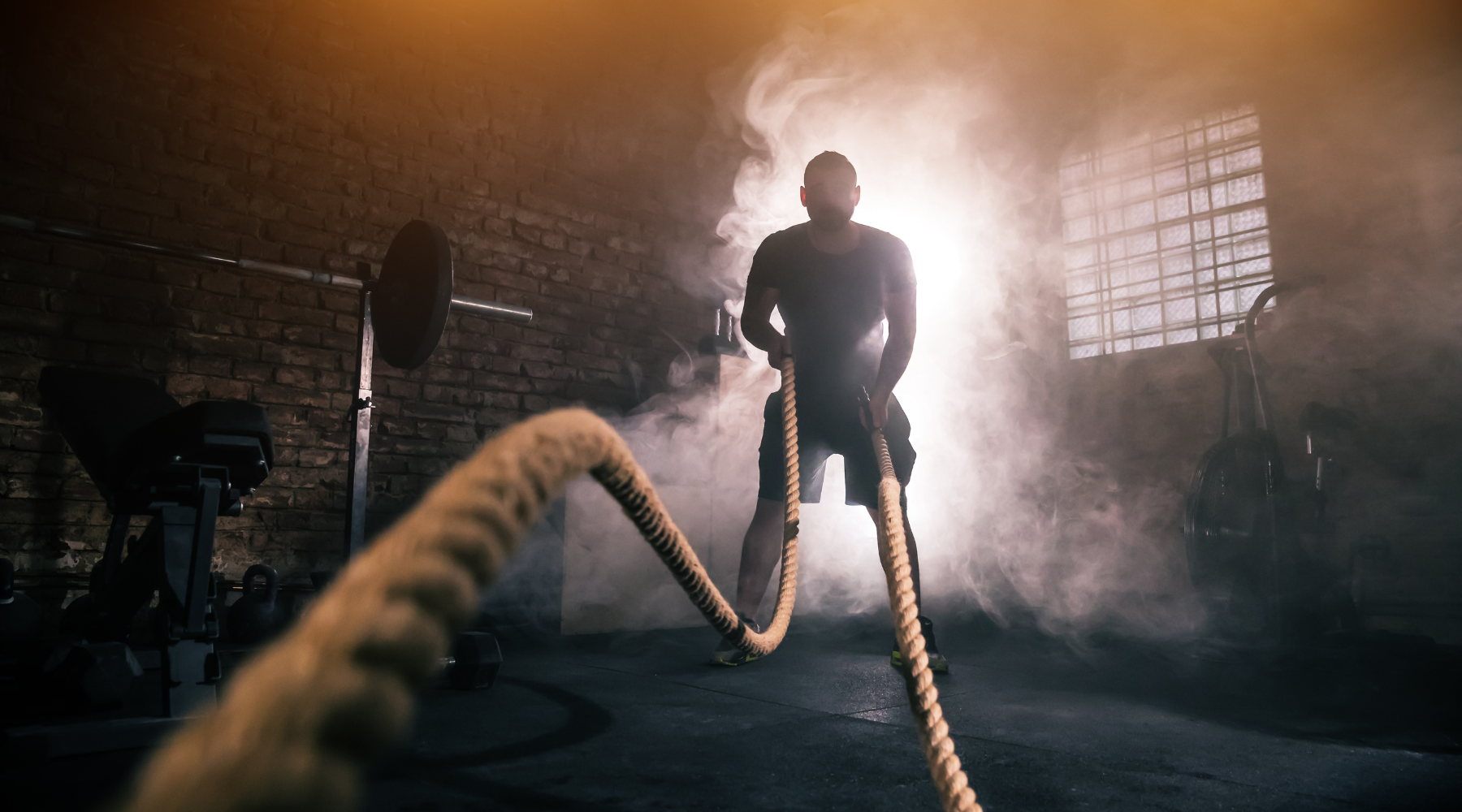 You Should Not Be Overly Sore After A Workout. Let's Fix That!
Do you get unbearably sore after a workout?
Like wincing when you're trying to sit down? Like having to do a silly walk up the stairs because it's too painful?
Well, turns  out that's not normal.
You are either overdoing it in the gym, or under-doing it on recovery.
We get it, just getting to a workout can be tough - days are long and there is a lot to cram in, so tacking on an extra bit of time for recovery post-workout seems like a lot to ask for.
It's the easiest corner to cut and the easiest time to save. Carving out this 15 minutes will make a huge difference though, here's why. 
Exercise recovery is an essential part of training for everyone, or at least it should be. Whether you're an athlete, an amateur, a professional, or someone who simply enjoys their daily workouts, proper recovery from exercise is necessary in order to see better results, prevent injuries and to maintain a healthy body.
Rest, relaxation and recovery work together alongside exercise to create a balanced, healthy lifestyle. Without this balance, you'll notice that parts of your physical, mental or emotional health will start to deteriorate.
Skipping recovery is kind of like skipping leg day, even if it's not a problem right now, one day it will be!
The field of exercise recovery physiology refers to the time and body's process of returning back to its resting, casual state after working out.
What this means in simple terms is, how long it takes to feel normal again after a workout.
Not everyone's recovery process looks the same because not everyone views and practices fitness the same way. How you train (type of training, duration, intensity etc) directly affects how you should be recovering after the workout.

Your body naturally creates energy that is used during your workout and it sends your body signals when that energy tank is used up. When you exercise regularly, your body learns how to use that energy more efficiently and your metabolism also learns how to eliminate all the bad stuff from your body through exercise exertion.

This is why a workout you did 6 months ago might seem easy to you now, or why you can now bench double what you could last year! When this energy is being depleted through exercise, your body will respond by sending you signals of pain & tiredness causing you to stop your workout, these feelings will either linger or advance after your workout, while you're recovering.
This phenomenon is called Delayed Onset Muscle Soreness, or more commonly known as DOMS. DOMS is the common name given to the signal your body gives you to stop physical activity typically through fatigue or pain.

Alright, now for a quick PE lesson, there are three different ways in which your muscles may contract during exercise: 
Concentric activities (positive contraction) are fast, powerful movements where the muscle contracts, think the upward motion of a squat, the downward motion of a push up, or running uphill. HIIT workouts (high-intensity interval training) is made up of a lot of concentric movements. Crossfit bro's, this one's for you!


Isometric training, this refers to holding a position where the muscle is providing force without lengthening or shortening. Examples include holding a low squat position or a plank. Its purpose is to increase flexibility and balance, and strengthen your muscles. 


Eccentric exercises

(negative contraction), when you're extending your muscle in a slow, controlled way like lowering into a squat or lowering into a deadlift while holding a weight. These movements are more likely to cause micro-injuries than any other type of activity but are critical for athletes across a variety of different sports!
So, why are we recapping your grade 12 gym class lessons? Well, not all of these muscle movements cause intense soreness.

DOMS typically follows eccentric training, reaching its peak around 24 to 72 hours after your workout and completely disappearing 7 days later.
It is defined as a type I (mild) muscle strain injury that shows up as muscle swelling, feelings of tiredness, stiffness and/or tenderness; it is a short-term strain injury.

This is where recovery becomes important. If you recover properly after a workout, you can train with more intensity (in volume and weight) during your next training session without causing any damage to the tissues in your muscles.
This is why it's so important to understand how to recover after a workout (and, by way of association, DOMS) in order to maximize your workout ability and  level up your fitness game.
Choosing a selection results in a full page refresh.
Press the space key then arrow keys to make a selection.