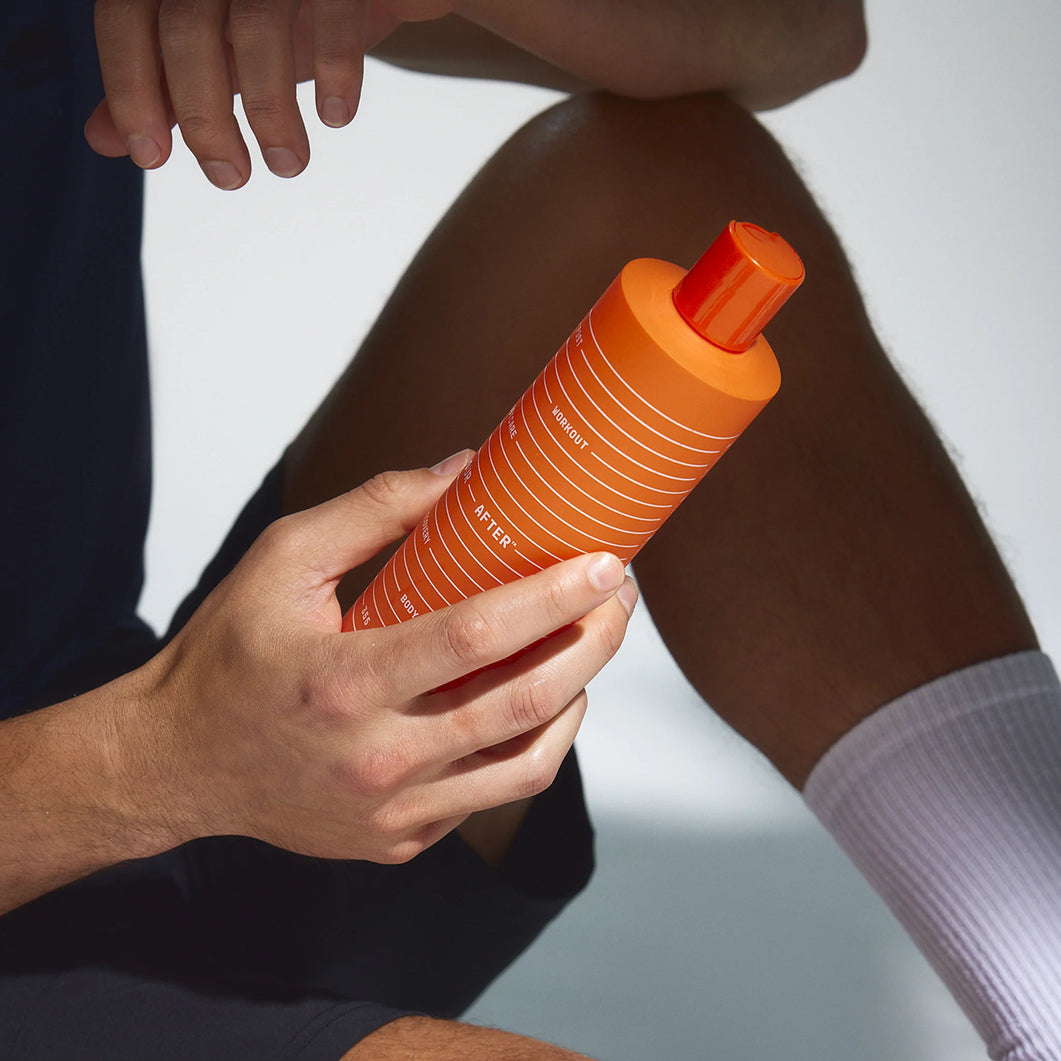 The Magical Power of Magnesium for Muscle Recovery
Post-workout recovery is all the rage right now. Every week, there is a new product on the market that your favorite fitness influencer or athlete is promoting. Maintaining a holistic yet achievable post-workout recovery routine can make it very difficult. The list is never-ending, from massage guns to foam rollers, supplements to ice baths. If you engaged in all of the recovery routines promoted on Instagram and TikTok right now, you would be there longer than your workout! With that said, finding the right products to assist with your post-workout recovery routine while keeping it manageable and not too time-consuming is crucial to aid in muscle repair, replenish energy stores, and promote overall wellness. We are here to tell you that not all recovery products need to be expensive or time-consuming. In fact, with this approach, you don't have to change your behavior or add any time to your routine. What is it? Magnesium!
Magnesium stands out as a true powerhouse among the numerous products, supplements & ingredients that claim to enhance recovery. It is a vital mineral involved in multiple physiological processes, and its inclusion in post-workout recovery products can have significant benefits. In this blog, we will explore the five best-contributing factors of magnesium as an ingredient in post-workout recovery products.
Muscle Relaxation and Recovery
Magnesium plays a crucial role in muscle relaxation, which is fundamental for recovery after an intense workout. During exercise, our muscles undergo stress and micro-tears, leading to soreness and potential injury. Binding magnesium to receptors that regulate calcium influx promotes muscle recovery and reduces cramps and spasms by facilitating muscle relaxation. Including magnesium in post-workout products can help alleviate muscle tension, enhance recovery, and prevent muscle-related injuries.
Electrolyte Balance
Maintaining proper electrolyte balance is vital for optimal physical performance and recovery. Magnesium works with other electrolytes, such as sodium, potassium, and calcium, to regulate fluid balance within cells while supporting muscle function. Adequate magnesium levels ensure efficient hydration, nerve transmission, and nutrient uptake, which is essential for replenishing electrolytes depleted during exercise. You can help restore electrolyte balance and promote overall recovery by including magnesium in your post-workout recovery regime.
Energy Production
Sufficient energy is paramount for recovering after a strenuous workout. Magnesium actively participates in the production and storage of power in the body. It is a cofactor for various enzymatic reactions involved in ATP (adenosine triphosphate) synthesis, the body's primary energy currency. By aiding in ATP production, magnesium assists in replenishing energy stores and reducing fatigue, enabling faster recovery and improved performance in subsequent workouts.
Anti-inflammatory Effects
Inflammation is a natural response to exercise-induced stress, but excessive or prolonged inflammation can hinder recovery. Magnesium's anti-inflammatory properties help modulate the inflammatory response and prevent chronic inflammation. It inhibits the release of pro-inflammatory cytokines, reducing inflammation and promoting tissue repair. This allows for faster healing and reduced muscle soreness.
Enhanced Sleep Quality
Quality sleep is potentially the #1 factor for recovery as it promotes tissue repair, hormone regulation, and overall well-being. Magnesium plays a significant role in sleep regulation and can also enhance your sleep quality. It acts as a natural relaxant, promoting relaxation and tranquillity, which aids in falling asleep faster and staying asleep throughout the night, ensuring optimal recovery and improved athletic performance.
Where to get your magnesium from?
While the traditional way of obtaining magnesium has been through oral supplementation (pills & powders), there have been many studies done more recently (like this one!) that show absorbing magnesium trans dermally (through the skin) has excellent benefits for skin health and muscle recovery. A magnesium-infused lotion after a workout can help alleviate muscle soreness and stiffness, reducing post-workout discomfort. It also helps aid in the relaxation of muscles, promoting a sense of calm and reducing stress. Additionally, it can contribute to maintaining healthy bones and joints, ensuring optimal exercise function.
The best thing is you don't even have to add time to your post-workout routine! Just switch the lotion you currently use to 1Hour-After's Refuelling Magnesium Lotion, and you will get all these benefits with no added steps! 
From promoting muscle relaxation and recovery to maintaining electrolyte balance, supporting energy production, reducing inflammation, and enhancing sleep quality, magnesium contributes significantly to recovery. By harnessing the remarkable properties of magnesium, you can optimize your post-workout routine and experience faster recovery, improved performance, and overall well-being. Consider a healthcare professional before adding any new supplement to your routine to ensure it aligns with your needs and goals. Contact the 1Hour-After team here if you want to try a sample of this product!
Choosing a selection results in a full page refresh.
Press the space key then arrow keys to make a selection.