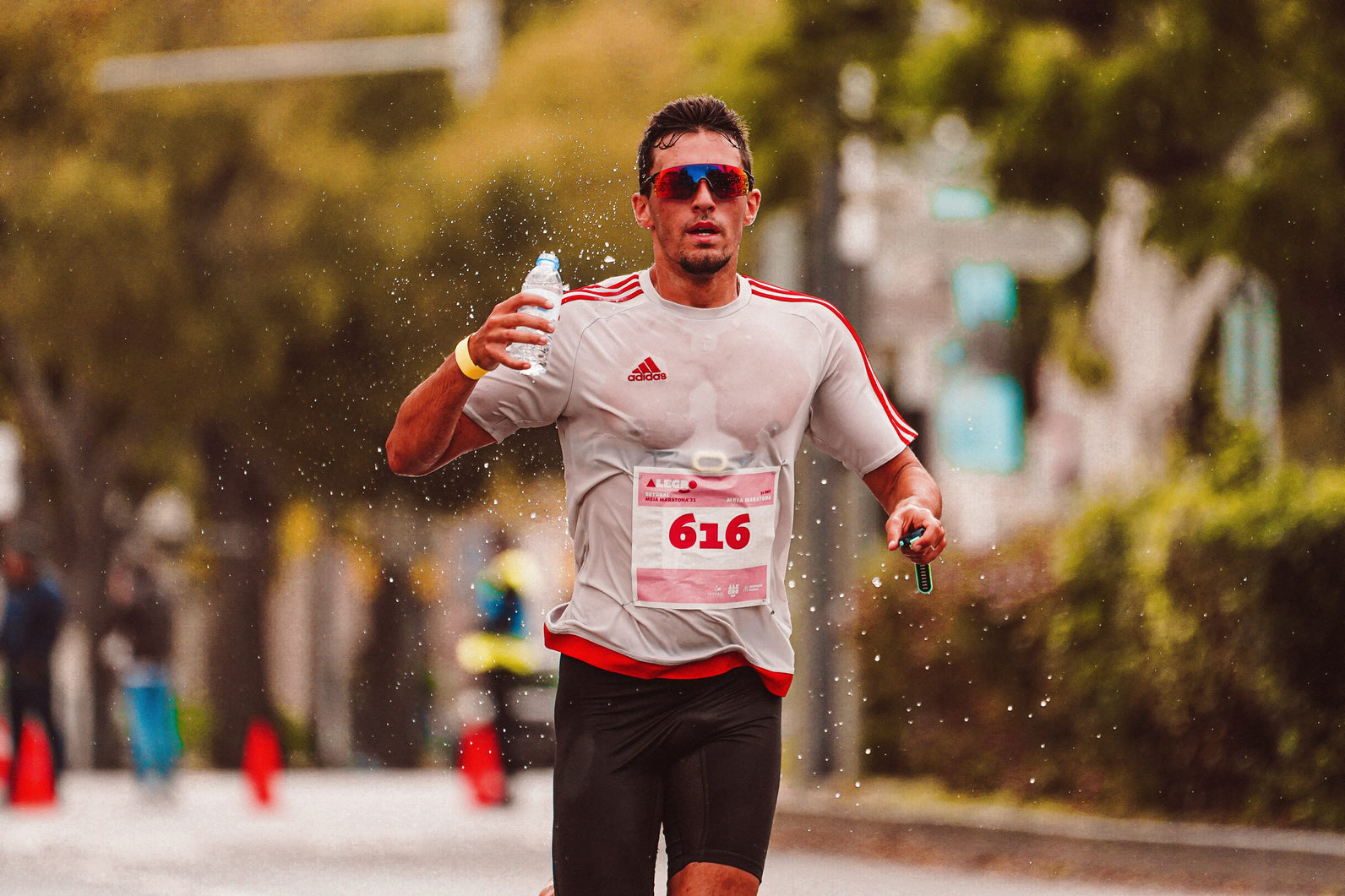 4 Key Factors to Consider Around Skin Care Products for Athletes
Understanding Why Daily Athletes Need Specialized Athletic Body Care Products & Exploring the Science behind Sweat and Post-Workout Skin Care Recovery
Regular exercise is essential to a healthy lifestyle, offering numerous physical and mental benefits. You often have a set routine when prepping your body for a workout. Whether it is what you eat or drink beforehand, making sure you are hydrated, or even stretching to warm up, there are things you do to prepare for the intense activity that your body is about to go through. Likewise, there are often steps that you follow after a workout. Be it a complete cool down or a post-workout protein shake, you will usually take measures to ensure your body can recover before tomorrow's workout. However, there is one area that is often forgotten in post-workout recovery—the skin. Intense physical activity can have unique effects on our skin and body that are often not considered. Sweating during a workout leads to the loss of vital minerals and nutrients and can lead to the drying out of inflammation or aging of the skin. To address these specific needs, it becomes crucial for ''daily athletes to utilize specialized skin and body care products. These skin care products for athletes use formulas and ingredients specifically focusing on skin recovery following a bout of sweat. Keep reading to dive into four key factors to consider in specialized ''athleisure'' body care products and to learn why daily athletes like yourself need to pay more attention to their post-workout skincare recovery.
What Sweating Does to the Skin, the Science behind Sweating?
During a workout, the body's internal temperature rises, triggering sweat production. Sweating is a natural cooling mechanism that helps regulate body temperature. However, this process not only results in the loss of water but also the loss of certain essential vitamins & minerals. The exact amounts and types of nutrients lost through sweat can vary depending on factors such as individual differences, the duration and intensity of the activity, and environmental conditions. Some of the more prevalent vitamins and minerals that can be lost through sweating are:
Sodium: Sweat contains a significant amount of sodium, an essential mineral in maintaining fluid balance and nerve function.*
Potassium: This mineral works alongside sodium to maintain fluid and electrolyte balance, and it can be lost through sweating.*
Magnesium: Sweating can cause a small loss of magnesium, an essential mineral in various bodily functions, including energy production, muscle contraction, and nerve function.*
Calcium: Although the amount lost through sweat is relatively small, prolonged and intense sweating can slightly reduce calcium levels. Calcium is crucial for bone health, muscle function, and nerve transmission.*
Zinc: Sweat contains trace amounts of Zinc, an important mineral in immune function, protein synthesis, and wound healing.*
Vitamin C: While not lost in significant amounts, some studies suggest that vitamin C may be reduced in sweat during exercise.*
That said, it makes sense that the daily athlete or someone who engages in physical activity more often than the average person would need body and skin care products specifically to re-hydrate and replenish the skin after sweating.
Use Products with Better Ingredients to Replenish Lost Nutrients

As mentioned above, one result of sweating is the loss of certain minerals, vitamins, and nutrients. Another result of sweating, however, is the opening of your pores. This means that the hour after you work out (or sweat), your body is more open to receiving through the skin than at any other time. What you do here is crucial. If you use cheap products with crappy ingredients with high levels of sulfates, parabens, or other toxins, your body will receive this. On the flip side, if you use higher quality body and skin care products specific for athletes, you can go a long way to replenishing what has been lost through sweat.  
Daily athletes must pay more attention to the nutrients lost through sweat than people who do not work out regularly. Some of these ingredients play a crucial role in bodily functions, and sweating more regularly leaves highly active people at a heightened risk of becoming deficient in some of these nutrients. Finding athletic body care products that understand the science behind sweating and are formulated specifically to recover, refuel and rehydrate the body can go a long way to replenishing lost nutrients.
The Role of Hydration in Body & Skin Care Health:

In addition to losing minerals, exercise-induced sweating depletes the skin's moisture levels. Dehydrated skin can become dull, tight, and prone to irritation. By using skin care products for athletes specifically formulated for post-workout recovery, individuals can replenish moisture and maintain the skin's natural hydration levels. When shopping for products to help hydrate the skin and body after a workout, look for products that contain Vitamin E, pantheons, sodium hyaluronate, aloe, etc.
Hero Ingredients to Look for in Athletic Body Care Products:
With everything we have mentioned above, knowing what ingredients to look for in post-workout recovery body and skin care products is essential. Each element used in 1Hour-After products has a specific goal contributing to either rehydrating, refuelling, or replenishing the skin and body. The four ingredients listed below have some of the best recovery benefits when shopping for athletic skin care.
Menthol: After a vigorous workout, the body runs hot and craves a refreshing and revitalizing sensation. This is where athletic body washes containing menthol can make a significant difference. Menthol provides a cooling effect, soothing tired muscles and invigorating the senses. Experience the post-workout cleanse with the Cooling Menthol Bodywash, specially crafted for your body to deserve the best care and recovery.
Vitamin E: As mentioned above, the loss of moisture through sweat can dry the skin, making it tight and aged. Vitamin E is a powerful antioxidant that helps protect the skin from oxidative stress while strengthening the moisture barrier, keeping the skin moisturized, soft, and supple.
Zinc: As well as being one of the minerals lost through sweat, Zinc is a versatile mineral that offers several benefits when incorporated into lotions and body washes. These include anti-inflammatory properties, as well as fighting acne and helping to reduce irritation.
Magnesium: Muscle soreness is a common side effect of intense physical activity. Using a lotion infused with magnesium can be immensely beneficial to aid in the recovery process. Magnesium helps relax muscles, reduce inflammation, and alleviate discomfort, allowing individuals to bounce back quicker after their workout sessions. Regular application of such lotions can contribute to enhanced muscle recovery and improved overall performance. Check out this blog for more information on how magnesium can assist with DOMS.
The quality of ingredients matters when it comes to skincare and body care products. Opting for products made with natural, non-irritating, and hypoallergenic components ensures that they are gentle on the skin. Avoiding harsh chemicals and artificial fragrances can help prevent adverse reactions and sensitivity issues. 1Hour-After has used a combination of all the above power ingredients (& more) in our post-workout body care line of products. We understand that daily athletes prioritize health, and 1Hour-After was born to give the athletic community a range of skin and body care products that align with their goals and match their commitment to better. By opting for high-quality body & skin care products for athletes, individuals can replenish lost nutrients, rehydrate the skin, and promote faster muscle recovery.
*anything marked with an asterisk can be found in one of 1hour-afters post workout body care products.
Choosing a selection results in a full page refresh.
Press the space key then arrow keys to make a selection.