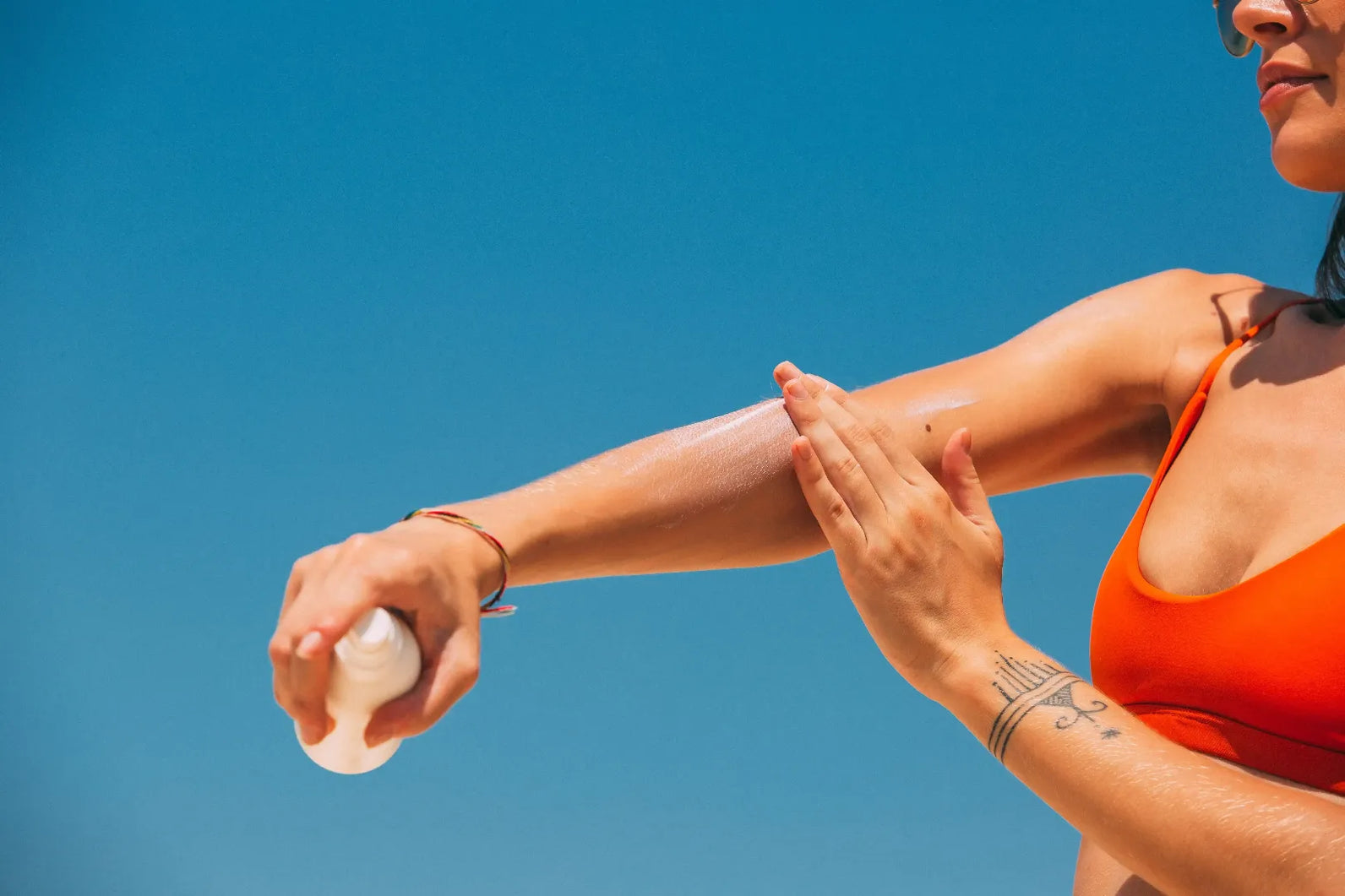 Attention Daily Athletes: Upgrade Your Body Care Shower Routine with These Tips, Tricks & Products!
As athletes, we care for our bodies in numerous ways. We exercise for physical well-being, often strengthening our weakest muscles and enhancing cardiovascular fitness levels to live a long and active life. We then use proper recovery protocols like stretching, foam rolling, ice bathing and restorative sleep to ensure that our muscles are adequately recovered for our next workout. Many of us also follow carefully planned diets, supplementation, and nutrition plans to ensure that our body is fueled correctly, is not deficient in crucial minerals, vitamins and nutrients and that energy levels are appropriately managed throughout the day.
However, one area that many of us could improve on is a proper body care routine in the shower. Many of us already indulge in a good skincare routine for our faces; however, we neglect the rest of our bodies. We often spend a lot of money on products to help cleanse and moisturize our faces and then resort to cheap shower products on the rest of our bodies without thinking about it. While it is not as outwardly facing, the skin on the rest of your body is just as important as the skin on your face, and we are here to tell you how a couple of simple changes to your shower routine can leave your skin & body feeling fresher and more alive than ever before!
Why a Good Shower Routine Matters?
A good shower routine cleanses the body and rejuvenates the mind, leaving you refreshed and ready to face the day. It is not just a mundane task but an essential form of self-care. For many people, showers act as a calming bookmark to the start or end of your day, where you can relax and get some of your best thinking done. But beyond this ritualistic aspect, a shower routine benefits your body and skin. It promotes good hygiene, helps relax muscles, and even improves skin health by using the right products and prospering showering methods.
Maintaining the Perfect Water Temperature
Maintaining the proper water temperature is the first step to upgrading your body care shower routine. While a steaming hot shower might seem tempting, it can strip your skin of essential oils, leaving it dry and irritated. While your local lifestyle guru might emphasize the benefits of cold showers, this can also become detrimental to skin health when looking to properly cleanse and hydrate your skin. A mid-range, warm shower temperature is recommended when using body care products to keep your skin happy and hydrated.
Lukewarm water cleanses your skin effectively without causing any harm and can open your pores to make your skin most receptive to the goodness in the products that we are about to recommend. Remember, a shower should be soothing, not scalding!
NB: While we acknowledge that cold showers are great for improving circulation, reducing muscle soreness and inflammation, and increasing alertness; we do not recommend a deep cleanse in a cold shower!
Proper Shampooing and Conditioning
Another crucial step in elevating your body care shower routine is a proper shampoo and conditioning experience and schedule. As daily athletes, our scalps can go through a lot. Exercising (& sweating) frequently can put our hair and scalp through some adverse elements, causing it to dry out and lose hydration, resulting in dandruff or the appearance of lacklustre locks! Using a small amount of shampoo with natural cleaning and strengthening agents such as zinc, amino acids, and vitamin B5 can help clean, maintain and hydrate hair post-workout. Following this up with a strengthening protein conditioner will add to the appearance and performance of your hair and will be sure to combat any negative experiences caused by working out. If you want to avoid any cheap products with harsh chemicals and emollients, your hair will thank you for it!
Use an all-natural adaptogen strengthening shampoo and protein conditioner explicitly designed for people who spend much time working out, running outside or swimming. While these products are gentle enough to be used daily, we recommend only using shampoo and conditioning protocol 2-3 times per week maximum. Your hair needs to retain some natural oils, and we want to avoid stripping it completely.
Cleansing & Calming Your Skin
While it might seem obvious, cleansing your body correctly should be noticed. As mentioned earlier, we often have 2 to 3 products that we use specifically for our faces, and then we reach for whatever cheap body wash is in the shower for the rest of our body. This means that the skin on 90% of our body is being neglected and treated with harsh chemicals, parabens, sulfates, and other undesirable ingredients. Using a mild, moisturizing soap or body wash with menthol and zinc to clean your body can also help cool the skin, reducing redness, fighting eczema and other skin ailments, and helping with muscle inflammation.
Attention areas are prone to sweat and bacteria build-up, like underarms and feet. Gently scrubbing these areas can prevent body odour while keeping your skin healthy and healing imperfections. It is recommended to use a calming body wash with powerful ingredients like Menthol and Vitamin E to help reduce muscle inflammation while cleansing the skin.
Post Shower Moisturizing

The ultimate step in your body care shower routine should be moisturizing. Nothing is worse than stepping out of the shower and immediately feeling your body dry after patting yourself. Apply a nourishing moisturizer all over your body, which will lock in the moisture, keeping your skin soft and supple and helping it heal from all the strenuous daily activity you have been partaking in.
For an added touch of luxury, opt for a moisturizer with a calming fragrance that can help your body and muscles relax. Magnesium is an ingredient that is becoming increasingly popular in moisturizing body lotions as it has many benefits, such as muscle relaxation, improved sleep quality and stimulating calcium to improve muscle recovery. Use refueling body lotion that contains nano-encapsulated magnesium designed to penetrate the muscles deeper than other lotions on the market.
Conclusion
Incorporating these steps into your body care shower routine can transform it from a mundane task to a delightful self-care ritual. Taking care of your body in this manner is a physical necessity and a way to capitalize on recovery from all the physical activity you engage in. So, upgrade your shower routine today and experience the incredible difference it can make for your body and mind.
Remember to share your thoughts on this topic in the comments section below. How has a well-structured shower routine enhanced your self-care journey? We would love to hear your experiences!
Choosing a selection results in a full page refresh.
Press the space key then arrow keys to make a selection.