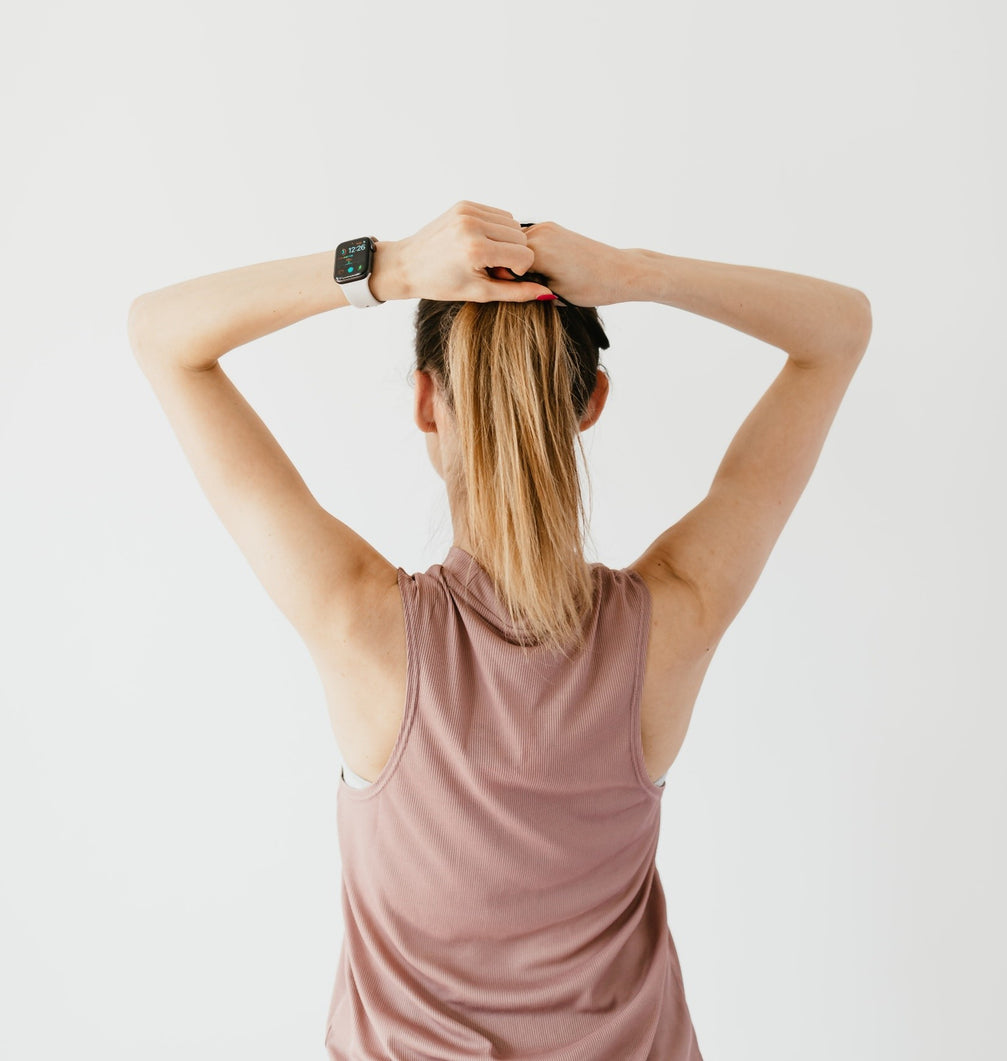 Should I Wash My Hair After Working Out? Finding the Best Post-Workout Hair Care Routine For Athletes
After an intense workout session, you feel invigorated and accomplished before heading to the shower. However, there's one common dilemma that many fitness enthusiasts face: should I wash my hair after exercising? Maintaining scalp hygiene and hair health is crucial, however there needs to be a balance between this and over washing, which can lead to issues. No one wants to walk around with what feels like a sweaty, greasy mop on their head, but if you work out multiple times a week, you also don't want to be stripping your hair of the natural oils by washing it after every workout. In this blog, we'll explore the impact of sweat on hair, factors to consider before deciding whether to wash hair or not, the benefits of post-workout hair washing, co-washing as an alternative, frequency of washing, and practical hair care tips for those rest days. We'll also go into detail on how crucial it is to use sulfate-free shampoos, protein conditioners, nutritious hair masks, and gentle scalp massage techniques to promote blood flow. By the time you've finished reading this blog, you'll know what is necessary to design the optimal post-workout hair care routine for your hair type and way of life, obtaining vibrant, healthy hair while embracing an active lifestyle.
I. Sweat and Its Impact on Hair
Sweat is a natural bodily response that helps regulate temperature during exercise. However, its composition can affect the scalp and hair. Sweat contains water, salts, and trace amounts of minerals. When it accumulates on the scalp, it can lead to scalp issues like dandruff and odor. Moreover, the salt content in sweat can contribute to changes in hair texture and even lead to potential damage, particularly for those with curly or chemically-treated hair. To combat these effects, rinsing your hair with water after a workout can help remove sweat and excess oil without stripping away essential moisture. A gentle, sulfate-free shampoo on wash days will help maintain a healthy scalp and hair balance. Applying a leave-in conditioner can also provide added protection and hydration to your hair strands.
II. Factors to Consider
While some people may need to wash their hair after every workout, others might find it unnecessary. Several factors influence this decision, including hair type, scalp condition, and workout intensity. Those with oily scalps may require more frequent washing to avoid greasiness, while individuals with dry hair may benefit from less frequent washing to retain natural oils. Additionally, those with color-treated or chemically processed hair must be cautious, as regular washing may strip away color and weaken hair strands. Experimenting with co-washing, using a conditioner to cleanse the scalp while preserving moisture, can be a suitable alternative for those seeking a balance between cleanliness and hair health. It's essential to listen to your hair's needs and adjust your post-workout hair care routine accordingly to achieve the best results.
III. Benefits of Washing Hair after Working Out
Washing your hair after a workout has numerous benefits. Firstly, it helps remove sweat, dirt, and bacteria that may have accumulated during exercise, promoting better scalp health and reducing the risk of issues like itchiness and inflammation. Regular cleansing can also prevent scalp issues, keeping your hair fresh and healthy. Beyond the physical advantages, the psychological benefit of feeling clean and refreshed after a workout should be considered. Moreover, washing your hair can become a therapeutic ritual, providing a sense of renewal and relaxation, which complements the overall well-being of a productive exercise session. Embracing this self-care routine can boost confidence and motivation for future workouts while fostering a positive relationship with hair care and fitness. So, while the frequency of hair washing after activities may vary, recognizing the importance of scalp hygiene and tailoring your hair care routine can lead to healthier, happier hair and a more satisfying fitness journey.
IV: Washing Hair vs. Co-washing
For some individuals, using a conditioner instead of shampoo, known as co-washing, might be a suitable option after a workout. Co-washing cleanses the hair while retaining natural oils, making it especially beneficial for individuals with dry or curly hair. However, co-washing may only effectively remove some sweat and grime, making it less suitable for those with oily scalps or intense workouts. Finding the right balance and knowing when to choose co-washing over traditional shampooing is essential. For an optimal approach, consider alternating between co-washing and shampooing based on your hair's needs and the intensity of your workouts. A clarifying shampoo can also help remove stubborn buildup without disrupting your hair's moisture balance.
V. Frequency of Hair Washing
The frequency of hair washing depends on various factors, including hair type, scalp condition, and lifestyle. Washing hair too frequently can strip away natural oils, leading to dryness and breakage. On the other hand, infrequent washing may cause scalp issues and an unkempt appearance. As a general guideline, individuals with oily hair might benefit from washing every other day, while those with dry hair may do well with two to three washes a week. Pay attention to how your hair responds to different washing frequencies and adjust your routine accordingly. Additionally, on days when you skip washing, using dry shampoo can help refresh your hair and absorb excess oil. Experimentation is key in finding the right balance for your hair's needs.
VI. Post-Workout Hair Care Tips
For those rest days when you want to avoid excessive washing, there are practical hair care tips to keep your locks fresh and healthy. Using dry shampoo can help absorb excess oil, leaving your hair clean and voluminous. Using leave-in conditioners and hair mists can help manage post-workout hair effectively, providing moisture and nourishment without needing a complete wash.
For those who prefer natural remedies, a mix of water and apple cider vinegar can act as a clarifying rinse to remove sweat and dirt. Alternatively, aloe vera gel can soothe the scalp and condition the hair.
VII. Listen to Your Hair and Scalp
In the quest for the perfect post-workout hair care routine, listening to your hair and scalp is essential. Pay attention to how your hair feels after exercising, and adjust your training accordingly. If you notice excessive dryness or oiliness, consider tweaking the frequency of washing or exploring co-washing options. Furthermore, incorporating deep conditioning treatments or hair masks into your routine can provide extra nourishment and address specific hair concerns, such as frizz or damage caused by styling tools. Because every person's hair is different, it could take some trial and error to determine what works best for you. Remember that striking the right balance between maintaining scalp hygiene and preserving hair health will help you achieve luscious, radiant locks while embracing an active lifestyle.
In conclusion, whether to wash your hair after working out comes down to finding the right balance between scalp hygiene and hair health. Sweat can impact the scalp and hair in various ways, making post-workout hair care a significant consideration. Factors like hair type, scalp condition, and workout intensity should influence your decision, along with the benefits of washing, co-washing, and frequency. Individual hair demands may alter over time as a result of seasonal changes, hormonal changes, or lifestyle changes, so it's critical to routinely review your hair care regimen. Consider using scalp exfoliation in your routine as well to get rid of product buildup and dead skin cells and promote a better environment for hair growth.
The Adaptogen Shampoo from 1Hour After can help you quickly improve your post-workout & hair care routine! You can protect your hair and have a quicker recovery, feel smooth, soft & strong, and enhanced well-being by switching to a different shampoo without spending any more time. With the aid of adaptogens, our unique mixture helps to improve strength and shine, to combat negative effects of hair damage, replenish hydration, and reverse hair fiber damage that is caused by sweating. To ensure it fits your needs and yields the best outcomes, please request a sample from the 1Hour After group right away!
Remember to listen to your hair and scalp and tailor your practice to meet your hair's specific needs. By doing so, you can enjoy the best of both worlds: an active lifestyle and luscious, healthy hair.
Choosing a selection results in a full page refresh.
Press the space key then arrow keys to make a selection.