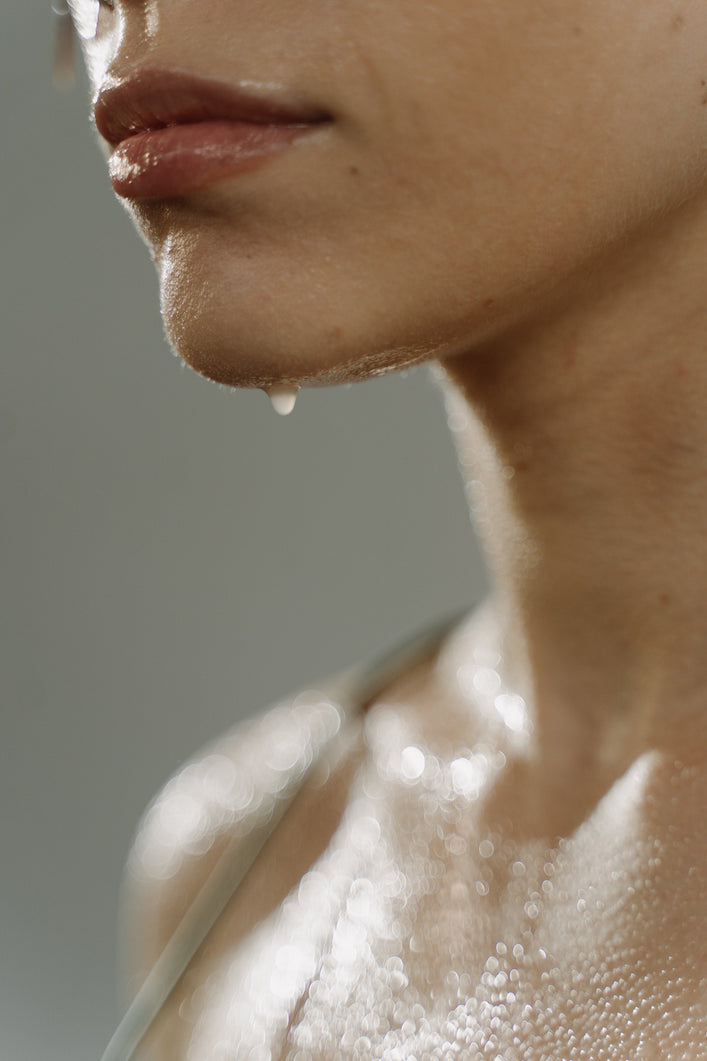 Sweat & Skincare: Navigating the Challenges of Post-Workout Skin Care Routine for Athletes
Our bodies are remarkable machines; having evolved over millions of years, they are now finely tuned to maintain equilibrium in even the most extreme circumstances. Sweating is one of the ingenious ways our bodies ensure that we stay within the ideal temperature zone, not too hot or not too cold. Our internal temperature rises when we engage in physical activity, whether smashing out a long run, banging heavy weights, engaging in rigorous hyrox sessions, or even practicing self-care in a relaxing hot yoga class, it is inevitable, our body temperature will rise! In response, our bodies initiate a cooling mechanism we know too well – sweating.
While sweating is great for maintaining our internal temperature, it can have some negative effects on our skin. In this blog post, we'll explore how this natural process can be both beneficial and challenging for our skin health, as well as educating you on how to mitigate these negative impacts with a proper post workout skincare routine. So, let's dive into what happens to your skin when you sweat and discover the skin care routine for athletes and the ingredients that can help you maintain healthy skin, even when smashing workouts multiple times per week.
What Happens to Your Skin When You Sweat?
Sweating is your body's way of maintaining a stable core temperature and eliminating waste products. As sweat glands produce sweat, it is released onto the skin's surface to cool the body down. Here's what happens to your skin when you sweat:
Cleansing: Sweat contains water, salt, and small amounts of other compounds like urea and ammonia. This mixture serves as a natural cleanser for your skin, helping to remove dirt, oil, and impurities that may be present on the skin's surface. This is a benefit of sweating that often gets overlooked. The process of secreting sweat helps remove surface impurities and can also aid with opening pores, allowing pore-clogging substances like excess oil and dead skin cells to clear out.
Cooling Effect: This is the most commonly known evolutionary benefit of sweating. Sweating plays a crucial role in cooling the body. When sweat evaporates from the skin's surface, it dissipates heat, allowing your body to regulate its temperature effectively.
pH Balance: Sweat is slightly acidic, ranging from 4.5 to 7.0 ph. This acidity helps maintain the skin's natural pH balance, essential for a healthy post-workout skincare routine for athletes.
Acne and Breakouts: As much as we praised sweat earlier for opening the pores and helping remove impurities, it can also make your skin vulnerable to acne and breakouts. If dirt mixes with bacteria and other substances on the skin while the pores are open, this combination can lead to the clogging of pores, causing irritation and inflammation.
Dehydration: Excessive sweating and the loss of fluids can also lead to dehydration. This can make your skin appear dull and dried out, so it is essential to replenish lost fluids by drinking water during and after your workout and implementing a post-workout skincare routine that promotes skin hydration by supporting the moisture barrier.
Post-Workout Skincare Ingredients
With everything we have said in Part 1, there are some essential post-workout tips for supporting skin care that any daily athlete should follow. Much like how muscles need support with protein intake, refuelling, and supplementation after a workout, your skin also requires special attention to ensure it remains healthy and recovers well. Here are some key ingredients to look for in post-workout products for a comprehensive skin care routine for athletes:
Hyaluronic Acid: Hyaluronic acid is a hydrating superstar. It can hold up to 1,000 times its weight in water, making it incredibly effective at replenishing moisture in the skin. Look for serums or moisturizers with hyaluronic acid to help rehydrate your skin after sweating.
Niacinamide (Vitamin B3): Niacinamide is known for improving the skin's barrier function, reducing moisture loss, and enhancing its overall texture. It can also help regulate oil production, making it an excellent choice for those prone to post-workout breakouts.
Antioxidants: Sweating can increase the production of free radicals on your skin, leading to premature aging. Antioxidants like vitamins C and E can neutralize these free radicals, protecting your skin from damage.
Salicylic Acid: If you're prone to post-workout breakouts, salicylic acid products can help. It penetrates the pores to exfoliate and remove dead skin cells and excess oil, reducing the risk of clogged pores and acne.
Aloe Vera: Aloe Vera has soothing and anti-inflammatory properties, ideal for calming irritated skin. Look for products with aloe Vera to help alleviate redness and sensitivity that can result from sweating.
Glycerin: Glycerin is a humectant that attracts moisture to the skin, helping to keep it hydrated. It's a versatile ingredient in various skincare products, including cleansers, moisturizers, and serums.
Coconut Water: Coconut water is a natural source of electrolytes and hydration. It can be used in skincare products to replenish lost fluids and provide essential minerals to your skin.
Ceramides: Ceramides are fatty molecules that help maintain the skin's barrier function. They lock in moisture and protect the skin from external irritants, making them valuable for skin care especially in runners.
Sunscreen: Remember to protect your skin from UV radiation even if you exercise indoors. Sunscreen with at least SPF 30 should be essential to your skincare routine to shield your skin from potential sun damage.
The Skin Care Routine for Athletes
What is important to note here is that it is not just the face that requires the attention and absorption of these hero ingredients after a workout; it is the skin across your entire body. Many people, especially athletes, get fixated on creams, serums, and lotions for their faces because this is the most outwardly facing part of the body. In contrast, the rest of their body gets neglected in the skin care routine after a workout. They will typically spend 4-5 times as much for a product that goes on their face as they will for a product they use on the rest of their body. A lot of off-the-shelf body washes, lotions, shampoos, and conditioners do not include these specific ingredients in their products as they typically drive the cost up, and people do not realize that it is just as essential to maintain the rest of their skin as it is their face.
1Hour-After body care products include many of the hero ingredients listed above and can be used on both your hair and body to promote and support skin health post-sweat. Our products are formulated to specifically target the hour after a workout, when your pores are open, to give your skin & body the best possible chance for recovery, re hydration, and refueling.
Ultimately, sweating is a natural process that benefits our bodies in many ways, but it can also impact our skin negatively if the proper steps aren't taken post-sweat. Understanding what happens to your skin when you sweat and knowing which ingredients to look for in skincare products can help you maintain healthy skin and lessen the chances of dry, aging appearance or acne. Whether you're dealing with dehydration, breakouts, or redness, products are available with the right ingredients to address your specific post-workout skin care needs. Prioritize your skin's health to look and feel your best after every workout.
Choosing a selection results in a full page refresh.
Press the space key then arrow keys to make a selection.